You wouldn't run factory processes manually.

Why should hospital infection prevention be any different?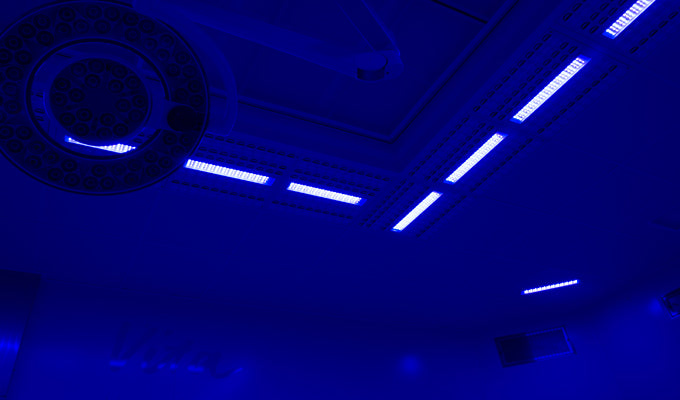 Operating rooms
Studies have shown that environmental contamination in operating rooms is a major source of surgical site infections.
Blue light disinfection of the operating room before and after surgeries can prevent over 70% of infections*, automatically.
* Based on clinical study conducted in the USA in orthopedical operating rooms.
Clean facilities in hospitals
Medicine distribution, sterile goods storage and other areas requiring a high hygienic level can be secured against contamination with continuous blue light disinfection.
Benefits
Safe & sustainable

100% Safe for people & materials. Chemical-free. UV-free. Does not promote antimicrobial resistance.

Automatic & consistent

Touch-free & continuous.

You get the same high quality disinfection result every day.

Economical

Maintenance-free operation for up
to 10 years. You can also reduce the use of chemicals and associated labor.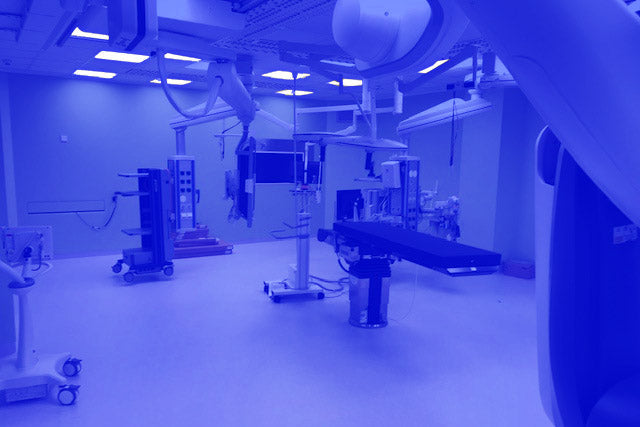 Featured customer: Nova Hospital
The hybrid operating room in Nova Hospital, Central Finland, is one of the most modern operating rooms in Europe.
The room is equipped with Spectral Blue P125 panels that automatically disinfects the air and surfaces before and after operations.
The P125 panel provides also high-quality, non-flickering white light as well as red light and green light modes for different surgeries.
Featured customer: Halton
Halton is a leading provider of air ventilation systems for hospitals and cleanrooms.
We have worked together with Halton to integrate Spectal Blue disinfection into Halton's operating room ventilation system.
The ceiling modules contain dual-mode Spectral Blue devices that can provide both disinfection and general white light. This saves space for other equipment that needs to be installed in the ceiling.
Contact us for more information