Touch surfaces of an ambulance must be wiped after each patient. Transporting a COVID-19 patient means having to perform a thorough disinfection of all surfaces. This manual work can consume up to 5-10 hours of the crew's shift – seriously crippling the availability of ambulances and increasing the crew's work burden and stress.

Continuous exposure to chemical disinfectants is also linked to health issues such as Chronic obstuctive pulmonary disease (COPD) and asthma among healthcare personnel.

Ambulance disinfection is a problem we must fix together.
The fix is Spectral Blue™ by LED Tailor.
Save up to 5-10 hours spent on manual disinfection each day
Blue light disinfection
It's like ultraviolet light, but 100% safe for people and materials.

The patent-pending Spectral Blue™ Multi-Wavelength, High-intensity (MWHI) blue light system is the world's fastest safe disinfection method for air and surfaces. It uses natural visible blue light (no UV!) to kill microbes, which means that you can safely deploy it in an ambulance.

Spectral Blue devices can automatically and continuously disinfect the patient compartment.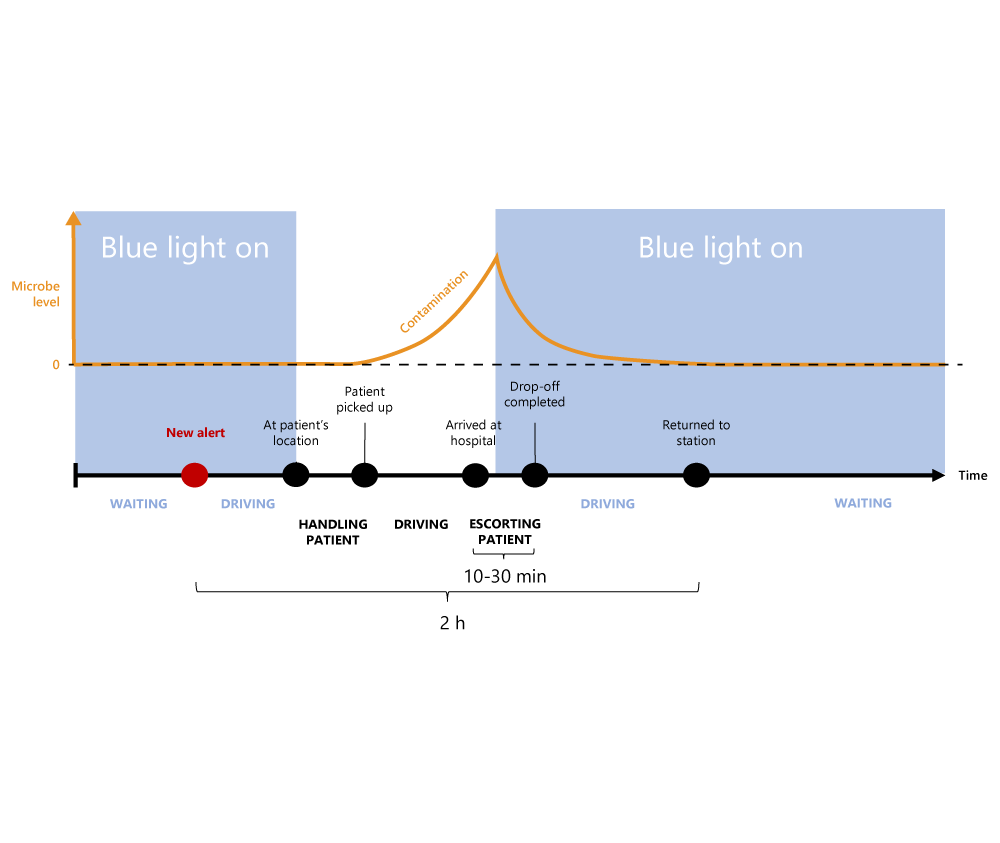 Even while driving
You can use blue light while waiting, driving, escorting patient and at the station - practically whenever the patient compartment is unoccupied.
This way the ambulance is automatically kept hygienic 24/7 while saving the crew's time by hours each day.
The image shows how blue light can be used during a typical mission. Click here to see larger image.
Based on unique Multi-Wavelength, High-Intensity (MWHI) technology
The patent-pending technology used by Spectral Blue makes blue light disinfection fast and effective against antibiotic-resistant bacteria and SARS-CoV-2.
Blue light kit is now available for OEM ambulance manufacturers
Contact us using the form below to learn more about blue light and how we can build it into your ambulances. You can also write us at info@ledtailor.fi
We'll design a solution for you, tailor-made to your ambulances.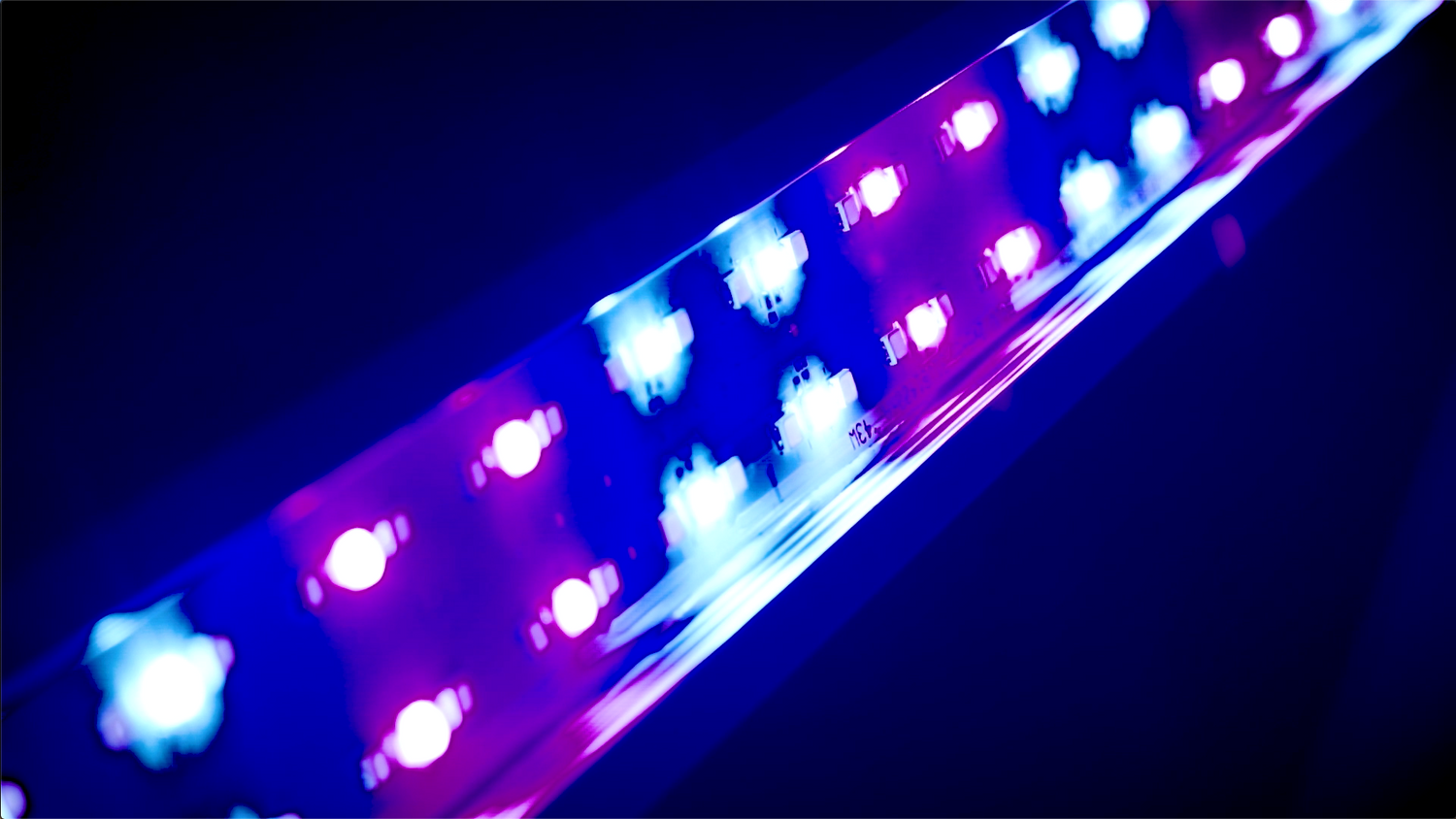 Installation options
Replace your existing lights or just add blue light disinfection as stand-alone capability.
Tri-mode - Disinfection, trauma and white light in same device.
Dual-mode - Disinfection and white light in same device.
Single mode - Disinfection only.
Learn more
Science

Learn more about the science behind visible blue light disinfection.

References

There are already over 50 ambulances using the system in Finland and more to come throughout Europe.
Interested? Contact us for more information